None of these compounds had results available so we thought we'd test them so that future researchers would be able to screen for them.
Ibuprofen is of particular note because its easy availability makes it good for testing the reagents themselves to ensure they are still working well.
You can see the results below: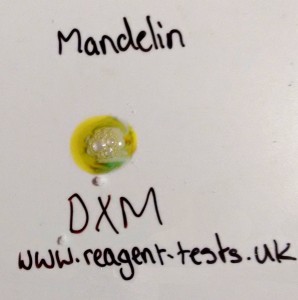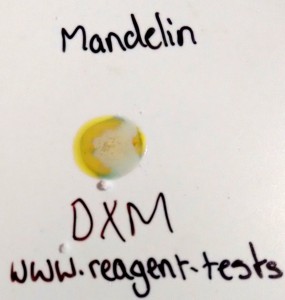 DXM is an interesting one here, it very quickly reacts (as with most reagents) giving a green colour which progressed to blue within 15 seconds. The second photo is at 60s and shows the colour progression to clear in the middle with a blue tint at the edges.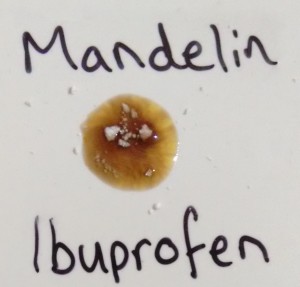 Ibuprofen goes a muddy brown colour pretty quickly and then stays that way. Beautiful.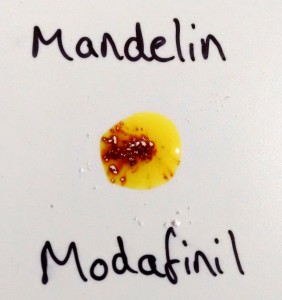 Modafinil gives the same deep brownish red that is seen with some of the other reagents when reacting with the mandelin reagent.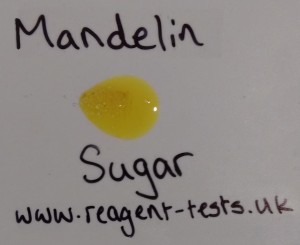 Sugar doesn't react at all with the mandelin reagent